How to improve the stickiness and urgency of headlines and calls to action
How to rewrite vague/unfocused sentences
How to better focus the copy around the reader's pains or problems
What should be cut
Suggesting formatting changes for better readability
and a few other things!
$697 - Only 2 available in July
MAKE MY SITE A KNOCKOUT
The Knockout:
Recorded Website UX + Copy Audit
The Knockout Audit is your way to get actionable feedback on up to 4 pages of your existing website — from design to UX to copy. Here's how it works: I go through your site while recording my voice and screen. I talk through heuristic issues I see and suggest potential conversion-boosting changes, like:
If you want actionable feedback on your copy and user experience FAST, this is the service for you.
The Uppercut:
Rewritten Landing Page Copy + Design Recs
If your landing page isn't converting, there's a reason why. Actually, there might be multiple reasons.
Enter the Uppercut: a cure for what ails your landing page. Your Uppercut includes a whole-hog heuristic review of your current landing page and suggestions for improving structure, graphics, and more — PLUS line-by-line rewrites of your low-converting copy. Here are some of the landing page types you can improve with an Uppercut:
SaaS Product Tour Landing Pages
SaaS Free Trial Signup Landing Pages
Ecommerce Product Pages
Ecommerce About Pages
Content Offer Landing Pages
If one of your landing pages isn't pulling its weight, grab an Uppercut to punch it into fighting shape.
PUNCH UP MY PAGE
$1297 - Only 2 available in July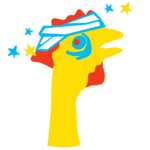 Buy My Day:
Cross Off a Ton of Items on Your Copy Wishlist
For one hardcore, head-down day, I'll write and strategize just for your business. When you Buy My Day, you're really buying...

Irresistibly clickable emails
Insanely compelling landing pages
Standout website copy
Funnels that suck people in like Sharknado sucks up livestock
Relief that you're finally taking care of your overdue copy needs
If you've got a laundry list of copy needs + you're ready to make big progress, book a day now.
RESERVE MY DAY
$2897 - Only 1 available in July
BMDs are especially perfect for you if you have an upcoming launch, lots of product SKUs to rewrite, or copy holes throughout your funnel that you desperately need filled.
See examples of how much I can get done in a day, plus raves from past clients,
right here
.